---
Stainless passion
A company rooted in its past history, constantly and aggressively pursuing the future
Founded in 1925 and a leader in the production of Stainless Steels, Nickel Alloys and Titanium Long products, Valbruna is a private company with 2.500 employees and an annual output of 200.000 tons of specialty steels. Production is primarily focused on Stainless Steels and Specialty Alloys, available in blooms and billets, ingots, round, square, flat, hexagonal and angle bars, wire rod, wire, reinforcement bars and threaded rods, with the expressed goal of satisfying the most sophisticated needs of the customer. To that end, Valbruna is constantly updating its production capabilities and experience.
With four Production Facilities, two in Italy (Vicenza and Bolzano) one in the United States (Fort Wayne, IN) and one in Canada (Welland, Ontario), Valbruna is one of the leading industrial complexes for the production of stainless, nickel and specialty long products. Complimenting this production capability is a vast and strategic distribution network which ensures a widespread commercial presence in markets of reference in Italy and around the world, but also constant feedback from our customers.

The widespread use of stainless and specialty steels in increasingly demanding applications requires a continued commitment to the highest standards and tolerance limits.
Today, Valbruna's production of Stainless Steel, Nickel Alloys and Titanium is utilized in varied industrial sectors such as food and pharmaceutical, aerospace, automotive, chemical and petrochemical industries, construction, energy, mechanical, medical, naval and many others.


---
Enterprise
We would like to take the opportunity to introduce ourselves to you as the Swiss subsidiary of the Acciaierie Valbruna SpA , one of the worldwide leading manufacturers of long steel as well as corrosion and heat resistant stainless steel, nickel-based alloy and titanium products. 2015 was a memorable year for the Valbruna Group, as it celebrated its 90 years of activity. This is a priceless heritage which lays the foundation for the future of the Group, now a distinguished global supplier in the specialty steel industry. Our future is clear, with a strong commitment to continuous improvement in efficiency through optimization of the production cycle, investments in automation, research and development of new products, expansion of the distribution network and the total quality experience of our services. All of this is possible due to the entrepreneurial spirit of our leaders and to the experience and knowledge of our staff who have always been key players in the success and evolution of the business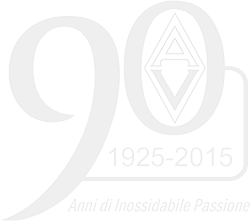 ---
since 1925
Almost a century of solid traditions and "stainless" experience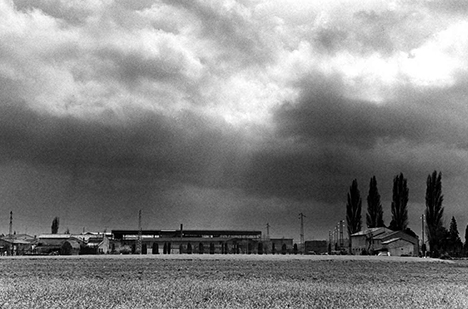 1925
Ernesto Gresele founded the "Ferriera Valbruna", a small company specializing in forged equipment for use in agriculture.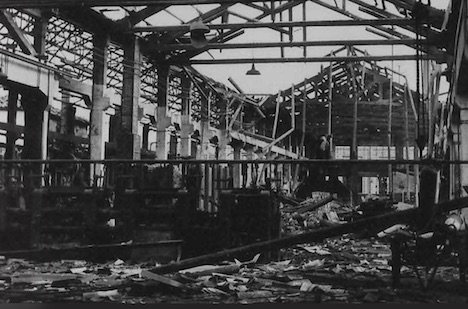 1944
The steelworks and rolling mill came into operation alongside the activity of the ironworks.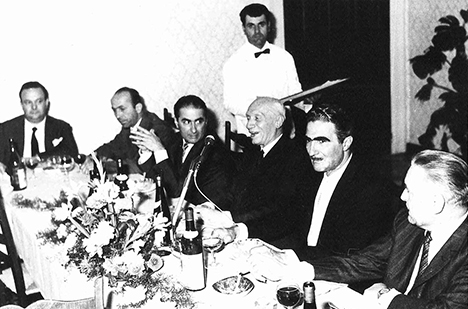 1957
Nicola Amenduni joins the company and focuses production on stainless steel, subsequently abandoning the production of low-alloy steels.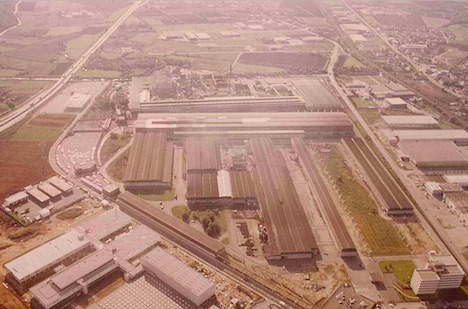 1972
The whole company is gradually moved to the new location in the industrial zone of Vicenza.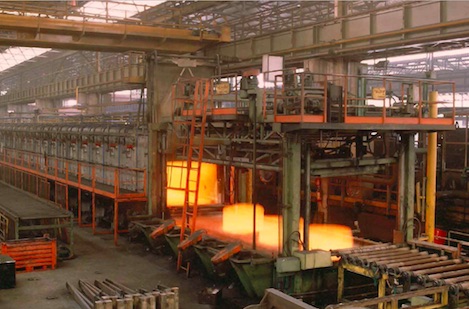 1974 - 1986
Important investments every year, including: - Continuous heat treatment lines for coils and bars - Pickling tunnel for coils and bars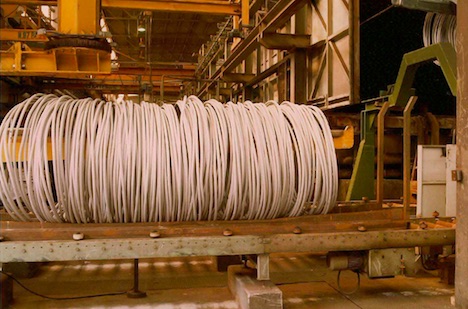 1992
Pickling capacity doubles for both coils and bars.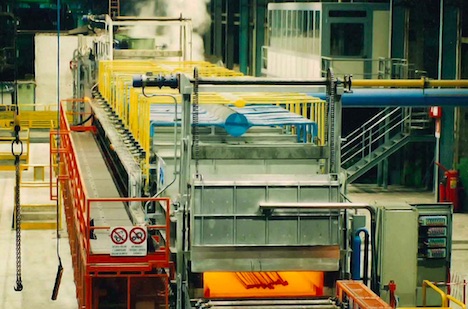 1998
New continuous furnace for heat treatment of bars in Vicenza.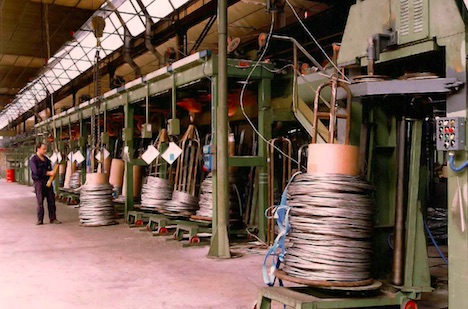 2000
The production capacity in the cold drawn wire heat treatment department doubles thanks to the installation of a new line. In the same year: new pickling line for coils in Bolzano.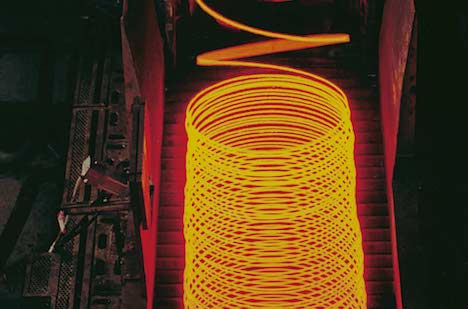 2001
Installation of a wire rod Stelmor process in the hot rolling mill.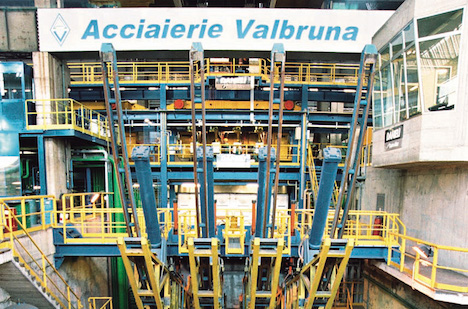 2002
- New continuous casting machine - Revamping of the ESR plant - New continuous furnace for the treatment of coils in Bolzano.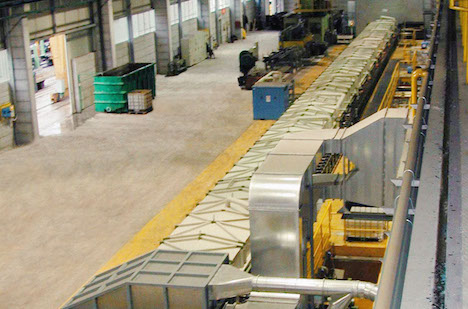 2003
New pickling line in Vicenza.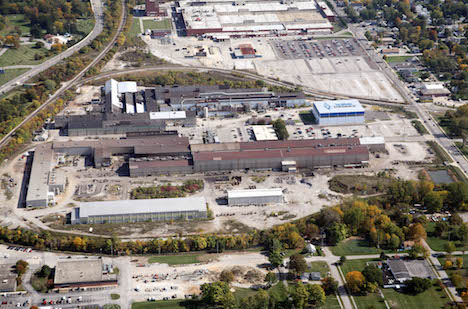 2004
- Purchase of Slater Steels in Fort Wayne, IN – USA, renamed Valbruna Slater Stainless Inc. - Installation of two lines for the production of threaded rods in Bolzano. - New wire rod peeling & polishing machine.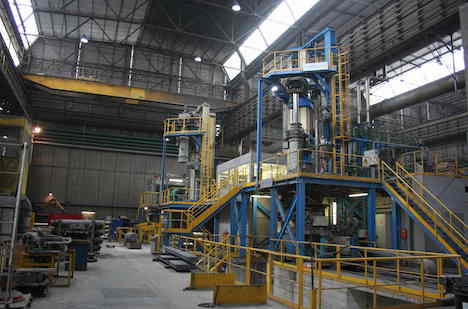 2005
- Start-up of new ESR plant (the second in Vicenza)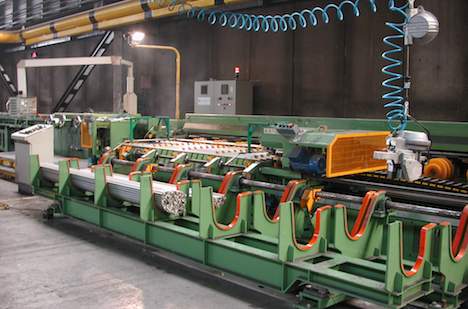 2005
- New bar-drawing machine for 20-32mm steel bars.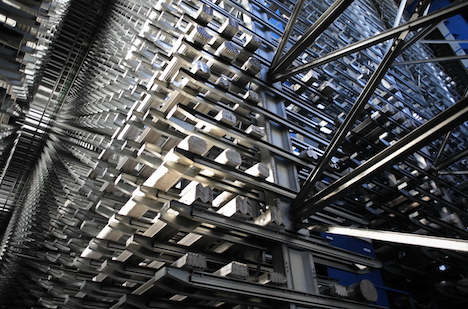 2006
- Start-up of the new automated warehouse - New ingot casting line in Vicenza - Renovation of the Fort Wayne ESR plant (the third)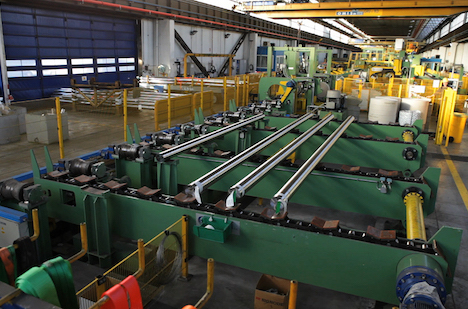 2007
-New peeling line for 100-300mm steel bars. - Installation of abrasive cut-off wheels for steel bars.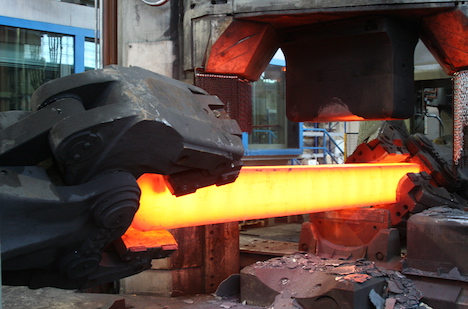 2009
- New 3000 tons automatic press.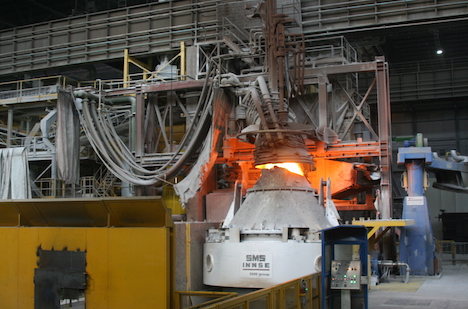 2009
- New 70 tons AOD converter.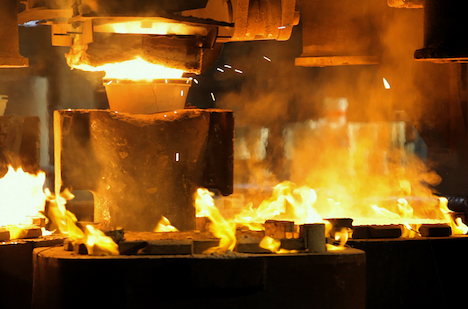 2010
- Revamping of the ingot casting and teeming lines. - New degreasing line for cold drawn bars and automatic straightener for propeller shafts.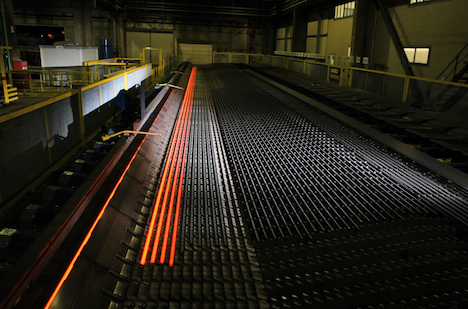 2011
New hot rolling cooling bed.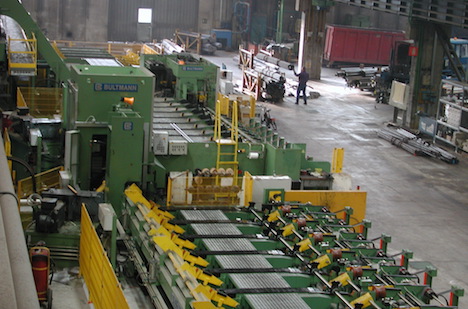 2012
-New peeling line for 16-18mm steel bars.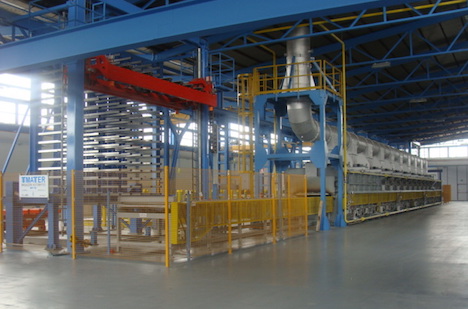 2013
New centerless grinding center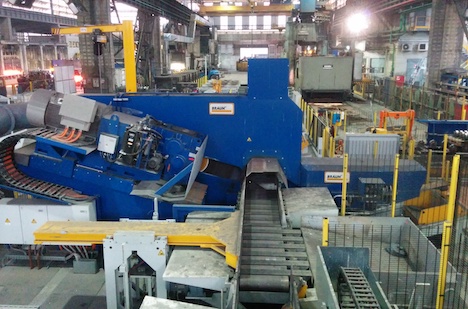 2014
Installation of online abrasive cut-off wheels with forge and 500mm bar peeling machine.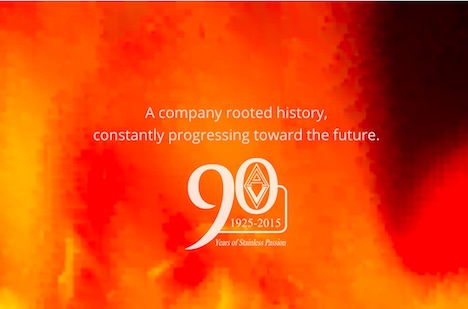 A company rooted history, constantly progressing toward the future.